Psychological Cross-Training for High-Performance Teams
September 17, 2021 @ 8:30 am

-

4:00 pm
In this informative and entertaining presentation, you will be enthralled by Jamie Clarke's behind-the-scenes connection to the Washington Capitals Cup-winning season will have your audience on the edge of their seats.
By turns hilarious and heartbreaking, Jamie recounts how his experience of success and failure on the world's highest peaks helped stars like Alex Ovechkin break their Stanley Cup curse.
Jamie will be incorporating the best of his speaking topics on the Adventure of Business, Above All Else and The Empty Quarter. He will be relating his experiences to the dental industry and how it relates to your dental team's performance.
In the Adventure of Business, he will be discussing the passion that drives an adventurer is akin to that of a business leader. With his trademark spirit and high energy, Clarke excites audiences as he draws parallels between the dynamic environments found in the office and in nature. In Above All Else, he will share with humour and palpable emotion by challenging audiences to think differently about success, failure, hard work and fear, as he shares insights from his journeys, adventures and explorations to and through the world's most dangerous places. In the Empty Quarter, he will share the lessons learned from a journey of contrast and endurance.
You can visit his website directly at: https://jamieclarke.com/perform
Jamie is an accomplished explorer, Jamie has scaled rarefied heights in sport and in business. With lessons from high-risk environments, he shares insights with business leaders through customized presentations on effective leadership and pushing limits. He recharges audiences with a perspective that debunks common views on failure and offers strategies for tackling obstacles to reach new levels of success.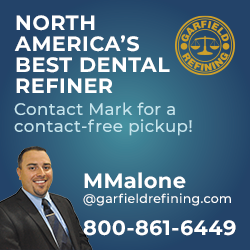 Tickets
Please login to register for this event.