Local Anaesthesia & Medical Emergencies in the Dental Office
October 22, 2021 @ 8:30 am

-

4:00 pm
Local Anaesthesia:  "What You Need To Know" (Half Day)
Over the past century, local anaesthetics and their delivery systems have evolved and improved significantly. Despite these advances however, our ability to obtain profound anaesthesia 100% of the time is elusive, especially in the mandible. These situations can create painful dental visits for our patients creating anxiety for them and for the operator as well.
This seminar will explore the reasons and solutions for incomplete local anaesthesia. A discussion about the relevant anatomy and pharmacology that leads to incomplete local anaesthesia will be presented. Techniques beyond the standard inferior alveolar nerve block and armamentarium besides the standard needle and syringe will also be evaluated. Some of the topics to be explored include the Gow-Gates Block; articaine; intraosseous and PDL injections; methods of pain reduction during injections and local anaesthetic and vasoconstrictor drug interactions. Finally, a discussion about new and improved local anaesthesia related products and delivery systems will be presented.
Learning Objectives:
The reasons that cause local anaesthesia to be incomplete.
Methods to achieve higher success in local anaesthesia, especially in areas of infection or unusual anatomy.
Understanding the use of specific local anaesthetics for specific situations.
Understanding local anaesthetic and vasoconstrictor maximum doses for adults and children as well as important drug interactions.
New products such as non-injectable anesthesia, a local anaesthetic reversal agent, intranasal anaesthesia and other new devices.
Medical Emergencies in the Dental Office  (Half Day)
Dental practitioners and their team members must be continually prepared to effectively treat a medical emergency. Our patients rely on this. However, this may lead to a difficult predicament because dentists encounter medical emergencies infrequently. We therefore may not be proficient in handling these situations since we are not practiced in doing so.
This course will review methods of reducing the likelihood that a medical emergency will occur. As well, the use of emergency drugs will be highlighted along with a discussion regarding the latest protocols for basic life support and the use of an automated external defibrillator. Finally, a basic protocol for managing all emergencies will be presented.
Learning Objectives:
How to reduce the risk of a medical emergency occurring.
How to measure and evaluate vital signs and what to do with this information.
Understanding the latest basic life support protocols.
Learning which drugs a dentist should stock in a medical emergency kit.
How and when to use specific emergency drugs.
How to prioritize steps necessary to manage a medical emergency.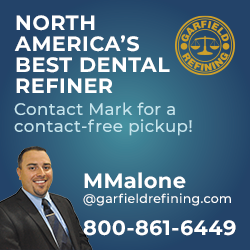 Tickets
Please login to register for this event.