Global Diagnosis: A New Vision of Dental Diagnosis & Treatment Planning
February 18, 2022 @ 8:30 am

-

4:00 pm
With the increased emphasis on interdisciplinary treatment in recent years, the deficiencies associated with traditional methods of diagnosis and treatment planning have become more evident and problematic. Historically, the treatment plan was primarily dictated by information provided by study casts which were mounted on a sophisticated articulator in centric relation.
At that time in history, the primary tools available for treating the complex restorative patient were functional crown lengthening surgery and increasing the vertical dimension of occlusion. The treatment plan was simply based on restorative space, anterior tooth coupling and resistance and retention form of the final preparations, with no focus on placing the teeth in the correct position in the face. Practitioners did not have access to advanced periodontal, orthodontic, orthognathic surgery and plastic surgery tools that are currently available.
With the advent and common usage of these new treatment modalities, the historical method of diagnosis and treatment planning is no longer adequately serving our profession. It is the purpose of this course to provide a systematic approach to diagnosis and treatment planning the complex interdisciplinary dental patient with a common language that may be used by the orthodontist, periodontist, and oral and maxillofacial surgeon, as well as the restorative dentist. The four Global Diagnoses which dictate all interdisciplinary treatment planning will be defined. A set of questions will then be presented which will aid the interdisciplinary team in the diagnosis and treatment planning of the complex dental patient.
Global Diagnosis
Communication with specialists
Principles of Esthetics
A systematic approach to facial, esthetic, and functional diagnoses
Global Diagnoses
Diagnoses
Short or Hyperactive Maxillary Lip
Altered Passive Eruption
Dentoalveolar Extrusion
Skeletal Deficiency
Combination
Learning Objectives
Upon completion of this course the participant will be able to:
Describe 4 Global Diagnoses
Describe the "5 CORE Questions" with their corresponding treatment options
Communicate with the interdisciplinary team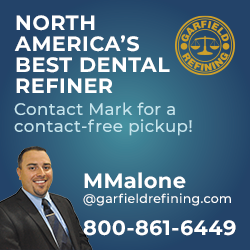 Tickets
Please login to register for this event.