Thursday, August 28, 2014 @ 11:57pm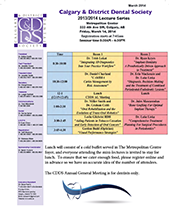 We are pleased to announce that the new September Newsletter has been released. Click the image to the right to view the latest version (in PDF format).
In this issue we highlight the upcoming seminar on September 19 with Dr. Jerry Teplitz in which he focuses on Working Together: Effective Ways To Build Successful Teams. This fast-moving training program has two parts to it. The morning session will focus on ways to increase productivity and promote team building by helping you learn more about your own and your team's needs, work styles and how both fit into your organizations overall goals. You'll discover practical strategies that foster cooperation in the business environment and your personal life. You'll learn how people with different work styles can resolve incompatibilities and interact more effectively as a team. You'll have fun and learn useful skills at the same time.
And much more!