Management & Prevention of Gingival Recession & Aerosol Free Dentistry
December 17, 2021 @ 8:30 am

-

4:00 pm
Challenging and on-target, this innovative and interactive seminar inspires you to transform the way you practice dentistry
Morning Session:
Management and Prevention of Gingival Recession –  https://merijohn.com/continuing-education/management-prevention-of-gingival-recession/
Description: Is gingival recession exposing your restorative margins and root surfaces in the esthetic zone? Are you seeing it with tooth movement? Discover how to avoid recession in the first place and once it's treated how to keep it from coming back. Learn the 5 key susceptibility factors and explore using practical chairside tools that increase practice services with gingival recession management and prevention.
Learning Objectives:
Understand the key factors associated with increased susceptibility to gingival recession
Triage, evaluate, treatment plan, and communicate with patients regarding gingival recession
Understand when and how to monitor recession and when the patient is a candidate for surgical evaluation or referral
Afternoon Session:
Aerosol Free Dentistry- Thrive Delivering Safer Therapy –  https://merijohn.com/continuing-education/aerosol-free-dentistry-in-the-post-covid-era/
Description:
The Covid-19 Pandemic forevermore made patients concerned about aerosol disease transmission risks in the dental office. Room turnover time and overhead are up while practice volume is decreased for many. Safer dentistry is aerosol-free and aerosol reduced. Sound methodology matters and the time is now for paradigm-shifting long-term solutions that are practical, evidence-based and cost-effective. Discover how to increase practice volume, exceed patient expectations, maximize team safety and more.
 Learning Objectives
Review the major dental AGPs and explore alternatives
Understand options for aerosol-free and aerosol-reduced dental and dental hygiene procedures
Discover how to give your practice a competitive edge with aerosol-free and aerosol-reduced methodologies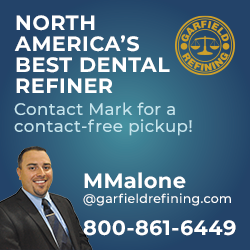 Tickets
Please login to register for this event.