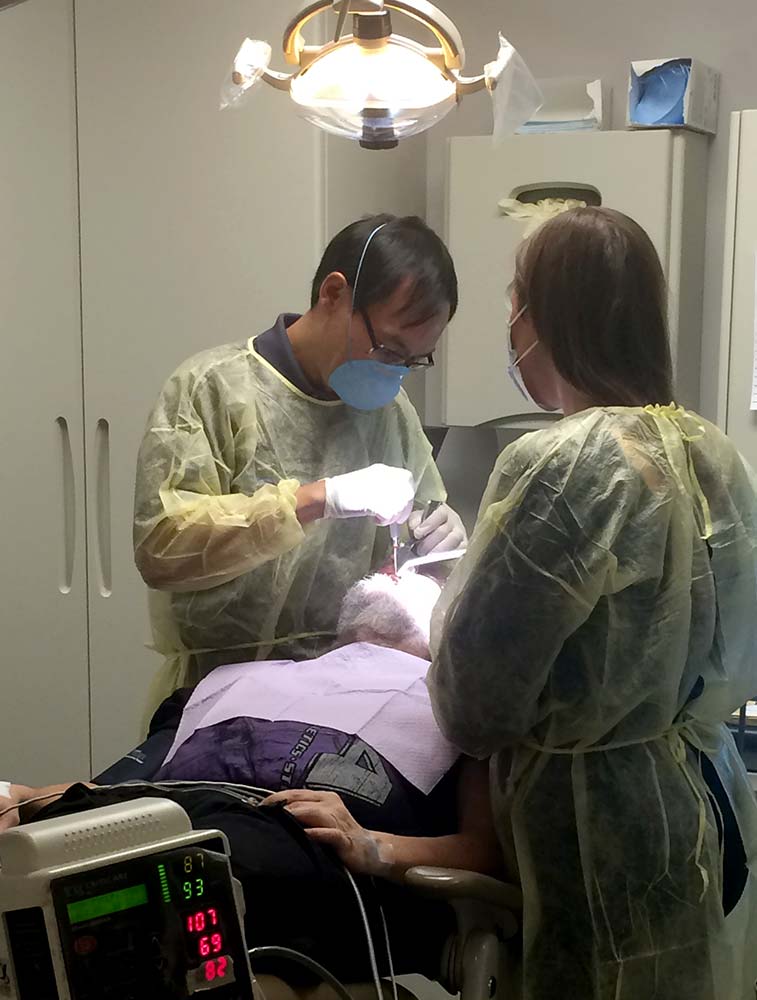 CUPS Dental offers dental treatments to low income adults and children who are low income, vulnerable, marginalized and often homeless.
That is why we are pleased to offer the following dental services:
Friday Afternoon Extraction Clinic
CUPS Dental offers free extractions to low income Calgarians with no type of dental insurance. We have dentists and RDA's that volunteer their time each Friday from 1 – 4 pm to come and serve Calgarian's that are in desperate need of dental treatment. This program has been running for over 20 years.
Service Offered
Tooth Extraction (removal only)
With CUPS support Tooth Extractions are free as the costs are covered by our dental volunteers (like you) that are donating their time. Other weekday clinic services are billed to government insurance.
We are very grateful to our Volunteers for sharing of their time and themselves to help CUPS!
If you wish to volunteer, contact Dr. Muoi Leong at darthmuoi@hotmail.com. Or contact Alicia Skitch at CUPS Dental Program at alicias@cupscalgary.com or (403) 206-1060.