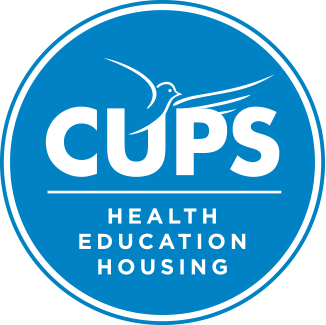 CUPS Dental is proud to offer the SMILES Denture program. This program is offered in partnership with Alberta Health Services and Calgary Health Trust. The program offers dentures to low income Calgarians at a significantly reduced fee.
Patients can now receive complete upper and/or lower dentures, OR partial dentures for a cost of $75 per arch. Patients pay CUPS Dental this fee directly and it allows them to take part in the program. In order to provide this program, funding must be available for the program. CUPS Dental is then charged a reduced rate of $750 per arch by the Denturist.
We are very grateful to our Volunteers for sharing of their time and themselves to help CUPS!
If you wish to volunteer, contact Dr. Muoi Leong at darthmuoi@hotmail.com. Or contact Alicia Skitch at CUPS Dental Program at alicias@cupscalgary.com or (403) 206-1060.6-1060.